900 Linden Logistics Way
Linden, New Jersey
Under Development
⛟114 Trailer Stalls — 900 Linden Logistics Way, located within the Linden Logistics Center, is an innovative outdoor storage project designed to meet the increasing demand for secure and convenient storage solutions. This expansive site is planned to offer 114 trailer stalls, catering to a diverse range of storage needs.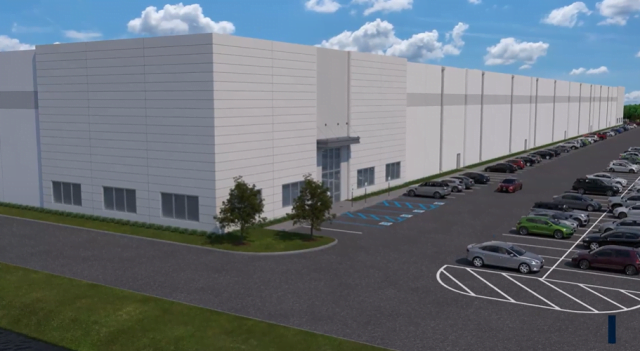 2121 Wheatsheaf Lane
Philadelphia, Pennsylvania
Under Development
287,218 Sq. Feet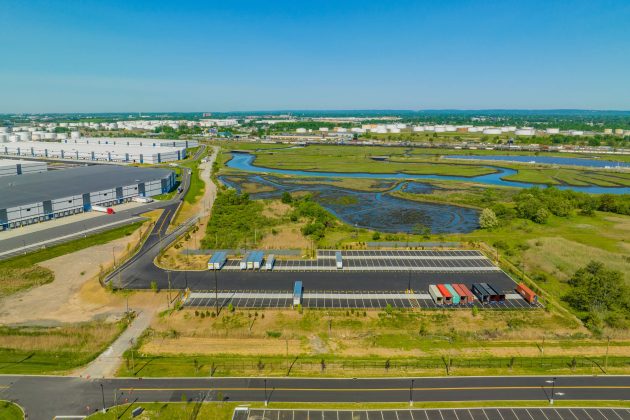 Lot 11 Linden Logistics Way
Linden, New Jersey
Outdoor Storage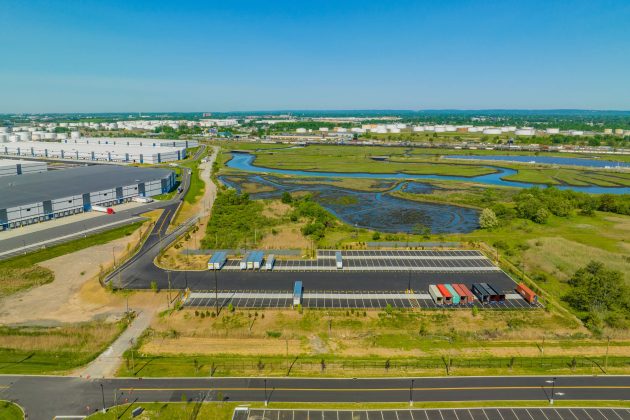 Lot 11 Linden Logistics Way
488 Trailer Spaces — Lot 11, situated within the esteemed Linden Logistics Center, is an innovative project offering outdoor storage solutions to meet the growing demand for secure and convenient storage. This expansive site is designed to cater to a wide range of storage needs.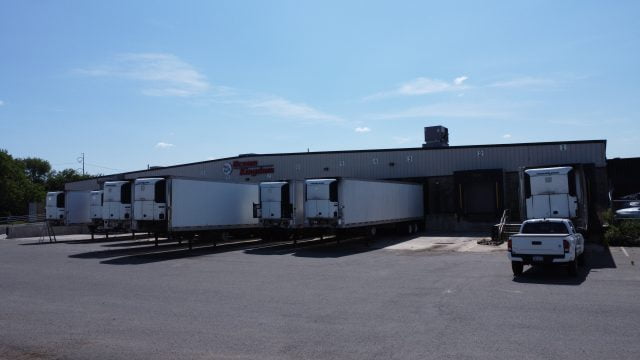 3601 Island Ave
Philadelphia, Pennslyvania
Under Construction
47,972 Sq. Feet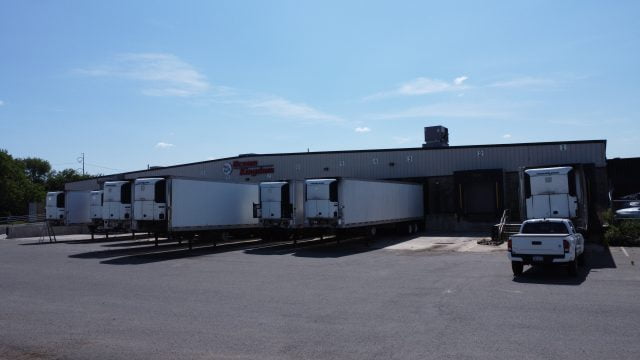 This project involves a 47,972 SF freezer addition for Ocean Kingdom, a company that specializes in seafood distribution. Greek has been appointed as the design-builder for this project, assuming responsibility for the design, entitlements, and construction phases of the expansion. This site also poses logistical challenges due to its small size. Greek is taking a comprehensive approach.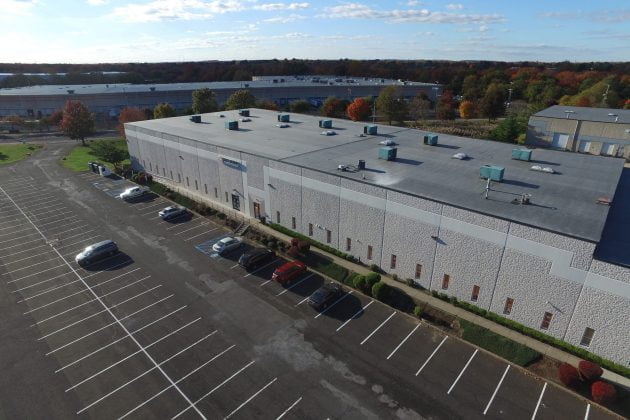 10 Runway Road
Bristol Township, Pennslyvania
Renovation
72,000 Sq. Feet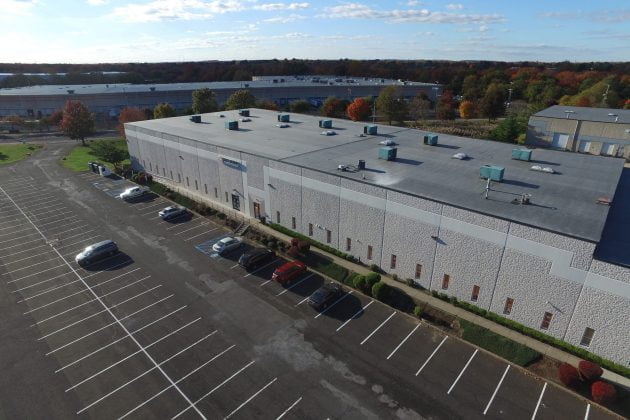 As part of the tenant improvement project for The Wheel Group, Greek renovated a 72,000 SF warehouse area and constructed a 33,600 SF office space. To improve the internal efficiency of the space, we installed new forklift battery charging stations as well as dock levelers. Greek was successful in providing the tenant with improvements to enhance operational efficiency and productivity.
1651 River Rd
Burlington, New Jersey
Distribution Center
192,402 Sq. Feet
Burlington Industrial Park is a four-building, 1,388,292 square foot park located in Burlington, NJ. Situated strategically at the apex of where the New Jersey Turnpike and the Pennsylvania Turnpike meet, this site is unique in its accessibility to the Philadelphia and New York Metropolitan Markets. This 192,000 SF facility was completed in late 2017 and was recently outfitted for two new tenants.
601 Crossroads Blvd
Logan Township, New Jersey
Cold Storage
189,889 Sq. Feet
435A Bergen Ave
Kearny, New Jersey
Cold Storage
189,741 Sq. Feet
Lineage Logistics and Hartz Mountain approached Greek Design Build to build a custom cold storage facility in Kearny, NJ. On top of the landfill this project involved the construction of a 189,741 SF cold storage facility on a ground improvement and vapor mitigation system. Lineage Logistics utilized a VNA style racking system along with a central refrigeration system for this facility.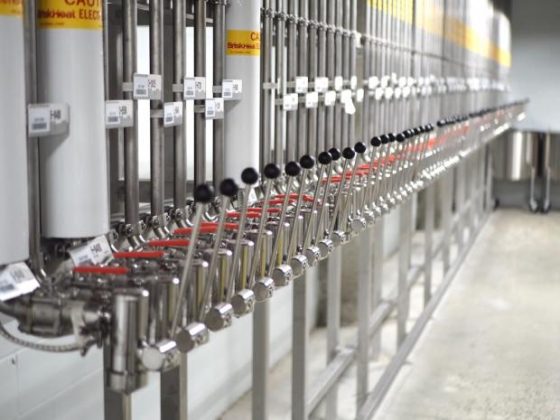 20 Roosevelt Ave
Franklin Township, New Jersey
Process
60,000 Sq. Feet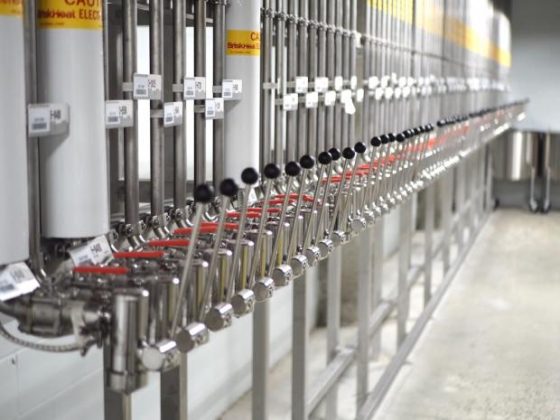 This 60,000 SF redevelopment project allows the tenant, Firmenich, to utilize automated compounding technology and flexible manufacturing processes to ensure continued support for the ever-changing needs of its diverse customer base. Before completion, Greek ensured all new mechanical, electrical, and sprinkler systems serviced the facility including explosion-proof units and spill containments.